One of our primary goals with Cevelop is making it easier to write clean, modern C++ code, using the latest C++ standard. Unfortunately, this is not the default in Eclipse: multiple settings (compiler dialect, discovery options, static analysis checkers) need to be changed in each project.
Our new Cevelop release fixes this. The New Project wizard now includes a page to set the version of C++ (defaults can be changed in the Eclipse preferences):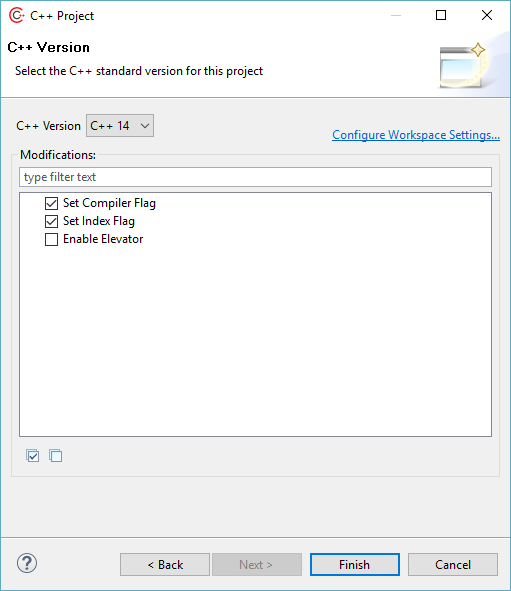 This comes as part of the latest CUTE update and is explained in detail on the CUTE Wiki. We also upgraded the underlying Eclipse CDT release from 8.7 to 8.8. Besides many debugging improvements, CDT now supports user-defined literals. See New in 8.8 for further details.
We recommend downloading a fresh copy of Cevelop because updating is still not reliable on all platforms (you can of course continue to use your existing workspaces).
— Mirko Stocker